This is our fifth entry in our 'Now What?' blog series designed to help those people that want to become a Chicago homeowner but have no idea what to do.
You Want To Make An Offer On A Home!  Now What?
By now you and your Realtor have looked at a variety of homes that have fit your needs.  You may have had to make some adjustments along the way with your area, or the size of your home, etc but you have now found 'The One' and it's time to make an offer!
Do I Have To Offer Full Price?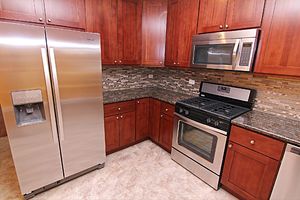 Of course not!  Your Realtor should provide you data on what similar homes have sold for in your market within the last few months.  Based upon that data you should be able to make an offer that you feel is acceptable.  You should expect some negotiation to go on between the seller's side and the buyer's side (your side).  Assuming everyone is working towards the same goal of getting the home 'Under Contract' you will eventually come to an agreement.
Now That We Have An Agreement, Does Any Money Come Out Of My Pocket?
Excellent question!  Yes, you secure the contract with what is called 'Earnest Money'.  'Earnest Money' for our clients is usually around $1,000 and it counts towards the downpayment on your home.  It is usually paid within the next day or two after all parties have come to an agreement on the terms of the contract.
Now What?
Now you and your mortgage lender are going to work together for your 'Clear to Close" Are you ready to become a Chicago homeowner?