This is our second entry in our 'Now What?' blog series designed to help those people that want to become a Chicago homeowner, but have no idea what to do. Watch the video above and then read on below!
You Submitted Your Application For Homeownership!  Now What? 
You prepare for your next appointment.  You are going to gather and copy a bunch of personal financial information to support your application to become a Chicago homeowner.  You didn't think that everyone was going to take your word for it, did you?  Mortgage companies verify everything – multiple times!  Think of it this way – let's say that you are loaning me $250,000 and yet you don't even know me.  Who would do such a thing?  You and I wouldn't, but mortgage companies do it all the time – once they make sure that they will be paid back!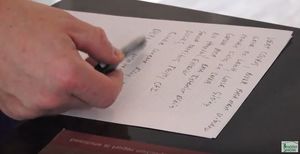 Making Copies (an old SNL reference)!
This is a generic list, but I am going to make it as detailed as possible for you.  In this example I am assuming you are applying for a down payment assistance mortgage (think first time homebuyer programs).  You will need to make the following copies for each applicant (and copy only on one side of the paper please).
driver's license
social security card
last three months of bank statements – every single page of every account (even that page that says 'this page is left blank' is needed)
most recent retirement account statement – every single page (they usually come out quarterly – ie March, June, September, and December)
last four pay stubs
last three years of federal tax returns
last three years of W2's
if applicable you will also need

current pension and/or social security award letter
verification from pension and/or social security on what income you received over the last three years
divorce decree and marital settlement agreement
computerized printout of child support agreement as well as verification from the state on what you have received over the last 12 months
Once everything is gathered up and copied we schedule our next appointment with you and review your documentation and credit!
Now What?
Now we make our Plan To Become Homeowners!