This is our first entry in our 'Now What?' blog series designed to help those people that want to become a Chicago homeowner, but have no idea what to do. Check out the quick video above as Kurt introduces the series and then read on below.
You Want To Become A Homeowner, But You Have No Idea What To Do!  Now What? 
So you want to become a homeowner in Chicago, but have no idea what to do?  Join the club.  Most people looking to purchase a home in the Chicagoland area feel exactly the same as you.  You probably know what you are looking for in a home as far as location, bedrooms, bathrooms and such but how do you get from where you are now to your goal of becoming a homeowner – a first time homebuyer?
Don't Get Left Behind, Become A Chicago Homeowner!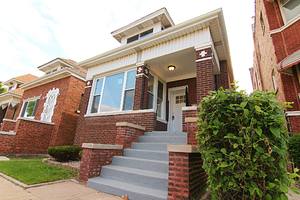 Most of the time people will be referred to a mortgage lender who will take an application, run a credit check, and then tell them that they can or can't help them.  That's it.  They love working with the can's, but the can'ts – well they get left out.  That's where we are different.  Nobody is left out.
If you have read up on us at all, or have been referred to us (it's ok to refer us, we love referrals!) you already know that we help everyone that can possibly be helped.  Even if things are a financial train wreck now we will set you up on a 'get well' plan so you can purchase in the future.  The only thing we ask is once you are ready to move forward is that we represent you as your Realtor.  That's how we get paid.  Oh, and referrals are appreciated as well!
Find Out Where You Are Today!
I want to drive to 652 S Vernon St in Boise Idaho (I have no idea if that is even a street in Idaho, but work with me).  I live in the Chicagoland area, so I know that I need to head west on Interstate 88.  I can follow the road signs and maybe get to Boise, but I'm positive there is no way I could make it all the way to my destination of 652 S Vernon St without help.  To get to my destination I would need a map or a GPS with detailed directions and instructions on how to get there.  The same concept applies to purchasing your new home.  You need detailed directions and instructions to reach your goal.  You need a map!
Questions Questions and More Questions!
Before we start driving to our destination we need to determine where we are.  We need something that says 'You Are Here'!  To find out where you are financially we ask you a variety of very detailed and financially sensitive questions, as follows:
cell phone number
email address
first name, middle initial, last name
date of birth
social security number (not to steal from you – the mortgage lenders need this to run your credit check)
home address for the last two years

do you live with family, rent from a landlord, or rent from a management company?
how much do you pay per month, and how do you pay – ie cash, check, money order, direct deposit/transfer of funds or all the above

all employers for the last two years – full time and part time

how are you paid – are you a salaried employee or are you paid hourly – if hourly what is your hourly wage and how many hours do you work per week
if you are self employed, what is your net income (the little number) – your gross income is your income before you take your deductions and your net income is your income after your deductions, expenses, etc
generally speaking if you are self employed the mortgage companies are going to want to see a two year history of your self employment on your tax returns (same job – not babysitting one year and catering the next year)

any other income – ie pension or social security
have you ever been a homeowner (checking to see if you owned before and lost the home – by the way, it's ok if it's been over three years ago)
do you owe the IRS anything  (if so you need to be on a payment plan with them and verify that you have paid them on time)
do you pay child support (if so how much and when)
who do you bank with – do you have a savings and/or a checking account – approximate balances in each (don't go negative in your checking account, mortgage lenders hate that)
any other asset accounts – ie 401k plans, IRA's, Mutual Funds, Stocks, Bonds
Now What?
Now you need to start Making Copies (an old SNL reference)!