Here is This Week's Upcoming Events!  If you have anything you would like us to promote, please email me at least 1 week in advance at [email protected]!
Farmer's Markets
Complete List Of City Of Chicago Farmer's Markets – Check link for days, times, and details.
Yelp List of Suburban Farmer's Markets– Enter your location and check Yelp link for days, times, and details.
Friday September 27th
Chicago White Sox vs Detroit Tigers – First pitch 3:10pm.
Chicago White Sox vs Detroit Tigers – Second game, make up of July 2nd rain out.
Beer Fest On The Beach – Oktoberfest Edition – From 6:00pm – 9:00pm.  Taste a variety of different beers while hanging out at Shore Club on North Avenue Beach! Tickets include 3 hours of beer tastings, giveaways & MORE! We will have a variety of different beer available for sampling!
Chicago Gourmet: Lights, Camera, Napkin! – Friday September 27th through Sunday September 29th.  This year, the nation's premier culinary festival celebrates all things food, drink and entertainment with a spirited new theme – Lights, Camera, Napkin! – and is ready to show hungry fans exactly why "there's no business like show business."
Oktoberfest Chicago – Friday September 27th – Saturday September 28th.  One of America 's most popular celebrations of fall and all things Bavarian, Oktoberfest Chicago at St. Alphonsus returns for its 19th year of seasonal revelry! The event takes place both in and outside the iconic church located in Chicago's active West Lakeview neighborhood.
Revolution Oktoberfest – Day One @ Revolution Brewing – Brewpub – Friday September 27th – Saturday September 28th.  The two-day street festival is once again going down outside of our Brewpub on Milwaukee Ave., just steps away from the California Blue Line stop.  A suggested $5 donation at the entrance will benefit the neighborhood school programs of Friends of Goethe School.
BEER RELEASE: SOLOMON OATS – All Day.  An oatmeal stout because even after 7 years people still get our name wrong.
Basement Of The Dead Haunted House – From 7:00pm – all season long.  America's scariest haunted house.
Saturday September 28th
Chicago White Sox vs Detroit Tigers – First pitch 6:10pm.  Promotion is White Sox Irish Flat Cap.
Youth Heritage Festival – From 11:00am – 3:00pm.  Camp of Dreams is celebrating our youth in having this Youth Heritage Festival of peace, love, and life for our community. -Camp of Dreams
Chinese Cultural Festival 2019 – From 10:00am – 2:00pm.  A fun and educational event, free admission & free parking.
Hyde Park Jazz Festival – Saturday September 28th – Sunday September 29th.  "If music is the place-then Jazz is the City" hear it live at the Hyde Park Jazz Festival. Chicago's upbeat jazz scene will be prominently featured for two days during the 12th annual festival dedicated to Chicago's most critically acclaimed artists as well as nationally and internationally recognized talents.
(Almost Sold Out) 2019 Chicago Fall Whiskey Tasting Festival (September 28) – From 4:00pm – 6:00pm.  From Scotch, Irish, Single Malt and Blend to Bourbon and Rye… your taste buds will be in heaven as you sample dozens of amazing whiskey varieties.
AURORA GREENFEST: CELEBRATING THE POWER OF TEN – From 10:00am – 4:00pm.  Be ready for a day filled with fun activities to live more sustainable and help save our planet. As always, the GreenFest is a free and accessible event, so bring the whole family.
Oktoberfest 2019 – From 6:00pm – 10:00pm.  ENJOY…Beer, Wine, Bratwurst, Spaetzle, Cabbage, Pretzels, Apple Strudel and Ice Cream!
Freebies for Families – From 12:00pm – 2:00pm.  Drop off your gently used baby/kid stuff and pick up something else you might need. You don't have to donate to participate, and it's free. We even feed the kids free pizza and put a movie on the big screen. Come through. Bring friends. Take stuff. Whatever is left over, we donate to Metro Family Services.
Sunday September 29th
Chicago Bears vs Minnesota Vikings – Kickoff is 3:25pm.
Chicago White Sox vs Detroit Tigers – First pitch 2:10pm.  Coca Cola Family Sunday.
Chicago Fire vs Toronto FC – Kickoff is 4:00pm.
World Dumpling Fest – From 12:00pm – 7:00pm.  Join the Chicago Cultural Alliance to celebrate and experience diverse cultures throughout Chicago and the world through performance, art, and DUMPLINGS!
Chicago Music Association Centennial Concert – From 4:00pm – 6:00pm.  Join us as we mark our 100th year with a star studded musical celebration featuring international opera star, soprano, Nicole Heaston and Chicago jazz pianist Jakube Felton.
Plainfield Harvest 5k & Kidz Miler – Kidz Miler is the first event and starts at 8:30am.
Walk 4 Life – From 1:00pm – 6:00pm.  Walk 4 Life is a suicide prevention and mental health awareness event in Naperville, Illinois, at the Alive Center. Our goal is to provide local teens with mental health resources they may not know about while having fun!
Harvest of the Acorn Moon – From 12:00pm – 3:00pm.  Celebrate the harvest season at our fall festival! There will be nature crafts, pumpkin painting, outdoor games, folk music, and harvest-themed refreshments. All ages are welcome to this free family festival!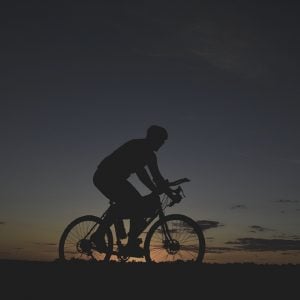 Sign Me Up For Updated Events Page Notifications!
Monday September 30th
FreakFest – From 9:00pm.  Recommended in Time Out and the Chicago Reader, FreakFest is Chicago's premier alternative comedy show run by a collection of misguided souls. Featuring Chicago's best comedians doing their weirdest bits, unspeakable acts of horror, and sometimes there's a musician on the show too.
World Music Festival – Enjoy global grooves by award-winning artists from around the world at the city-wide, multi-venue World Music Festival Chicago featuring 50 artists and ensembles representing over 20 countries and regions of the world.
Free Bingo Monday's – From 6:00pm.  Free to play, growing jackpot, prizes each game and starts at 6pm! Can you guess what Big Mystery Prize will be for this weeks Bingo? Round up your groups and join in on the fun!
Pinot's Palette – From 7:00pm – 9:00pm.  Pinot's Palette is a pioneer of the paint and sip experience – a revolutionary way to enjoy art and wine, meet new people and bond with friends.  Guests enjoy a no-experience-required art class—all supplies included—directed by trained, local artists, who guide guests step-by-step through a featured painting.
Tuesday October 1st
Chicago White Sox vs Cleveland Indians – First pitch 7:10pm.
2019 Chicago Architecture Biennial – The Chicago Architecture Biennial is a 501(c)(3) non-profit organization dedicated to creating an international forum on architecture and urbanism through the production of exhibitions and public programs.
50th Anniversary of The Beatles – From 7:00pm – After the turmoil of "The White Album" and "Let It Be," the Beatles put their differences aside to record one of their most popular albums, "Abbey Road." Review the stories behind the album's best-known songs and celebrate the Beatles final gift to music lovers all over the world.
Wednesday October 2nd
Chicago White Sox vs Cleveland Indians – First pitch 7:10pm.  $1 Hot Dog Wednesday.
Pier Pumpkin Nights – Explore a variety of pumpkin pop-up installations throughout the Pier and enjoy fabulous fall deals at the first-ever Pier Pumpkin Nights, a month-long seasonal celebration. From jack o'lantern towers to light displays, Chicago's iconic lakefront destination will be decked out for fall.
Above and Beyond Networking Event – From 7:45pm – 9:00pm.  Above and Beyond Networkers is a group of entrepreneurs whose genuine care and attention to our members is our highest mission. We pledge to provide an environment that promotes personal development, business growth, and community involvement.
Train Your Brain for Success – From 1:00pm – 3:00pm.  Train Your Brain For Success is extremely interactive, incredibly eye-opening, and a lot of fun! Participants will definitely gain insights that will make them more effective immediately, and come away with a plan for making that improvement last.
Harvest Celebration – From 6:00pm – 8:00pm.  Join us for a casual cocktail reception complete with hayride, campfires, cocktails, appetizers, music and more!
Thursday October 3rd
National Cuatro Festival Kick Off Reception – From 6:00pm – 8:00pm.  The National Cuatro Festival is an annual event aimed at celebrating Puerto Rico's national instrument "el cuatro" and is a program fundraiser for the Puerto Rican Arts Alliance's year-around youth programs.
Scarecrow Decorating Contest – From 5:00pm – 8:30pm.  Please see link for details.
Fox Valley Special Needs Recreation Association – We are currently seeking Program Assistants, Inclusion Companions, and Vehicle Drivers. This is a great opportunity for those that want to have fun and make a difference in someone's life, earn extra income for Christmas or wanting to obtain their first job and add experience to their resume! No experience working with individuals with special needs required, we are willing to train the right people!
NAPERVILLE GRAND OPENING PARTY AT FILSON! – Arrive when doors open and get a free Filson + Solemn Oath Brewing Special-Edition T-Shirt (supplies are limited!)
Blog provided by Kurt Clements Aurora Illinois Real Estate Agent, Kurt Clements Chicago Illinois Real Estate Agent, Kurt Clements Naperville Illinois Real Estate Agent, and Kurt Clements Plainfield Illinois Real Estate Agent.