Here is This Week's Upcoming Events!  If you have anything you would like us to promote, please email me at least 1 week in advance at [email protected]!
Farmer's Markets
Complete List Of City Of Chicago Farmer's Markets – Check link for days, times, and details.
Yelp List of Suburban Farmer's Markets– Enter your location and check Yelp link for days, times, and details.
Friday September 20th
Chicago Cubs vs St. Louis Cardinals – First pitch 1:20pm.  Cubs Cap Artist Series.
The Comedy Shrine Presents Mike Maxwell – From 10:00pm – 11:30pm.  ​Mike Maxwell is a nationally touring comedian whose one-man show 'The Anti-Boss' is in its fourth year at The Comedy Shrine.
Harvest Rings of Gold – From 7:00pm – 9:00pm.  Guests enjoy a no-experience-required art class—all supplies included—directed by trained, local artists, who guide guests step-by-step through a featured painting.
Food Truck Friday w/ Grumpy Gaucho – From 5:00pm – 9:00pm.  Grumpy Gaucho On-Site from 5-9pm and of course our usual tap room shenanigans!
Whiskey Festival on the Beach – From 6:00pm – 9:00pm.  Taste a variety of whiskeys, bourbons & scotches while hanging out at Shore Club on North Avenue Beach! Tickets include 3 hours of whiskey tastings, giveaways & MORE!
Saturday September 21st
Chicago Cubs vs St. Louis Cardinals – First pitch 1:20pm.  Cubs Destinations Travel Packages available.
New Life For Old Bags – From 10:00am – 12:00pm.  New Life for Old Bags is a collaboration of folks of all ages and abilities making sleeping mats for the homeless out of used plastic bags. No registration is needed.
25Th Annual Harvest Pow Wow – From Saturday the 21st – Sunday the 22nd.  The Midwest SOARRING Foundation keeps Native American cultures alive with their 25th Annual Harvest Pow Wow held at Naper Settlement in Naperville, IL. Traditional Native American dances, drumming, songs. Adult And Children's Arts And Crafts, and Food, Native Flute Players, Bird of Prey Exhibit, Veterans Honoring, Archery, Raffles, and much more!
Pumpkin Daze at Abbey Farms in Aurora – From September 21st – October 27th.  Pumpkin Daze at Abbey Farms gives you great, ol' fashioned family fun for one price. Packed with activities, our 40-acre pumpkin farm has all the tools you need to make your family's day at the farm memorable. Sample delicious cider donuts, enjoy the craft beer tent while you watch Chicago sports, rent a fire pit, take in a movie under the stars on Saturday nights, and visit the Nagle Emporium farmstead store! Abbey Farms is home to one of Chicagoland's largest corn mazes plus plenty of fun activities for the whole family to enjoy.
Andersonville Arts Fest – From 10:00am – 6:00pm.  In addition to the incredible artwork, the festival features live music and great food from neighboring restaurants. Fun art activities for kids make the Andersonville Arts Festival is a destination for art enthusiasts of all ages
Sunday September 22nd
Chicago Cubs vs St. Louis Cardinals – First pitch 1:20pm.  Cubs Destinations Travel Packages available.
Two Brothers Roundhouse Oktoberfest – From 12:00pm – 10:00pm.  We will have all your favorites back this year: the live German Oompah music, authentic German food, stein holding competitions, lederhosen/dirndl contests and, lots and lots of Two Brothers beer!
2019 Riverwalk Fine Art Fair – From 10:00am – 5:00pm.  The Naperville Art League proudly announces the 34th Annual Riverwalk Fine Art Fair.
Sunday Bluegrass Funday w/Fox Crossing Stringband – From 2:00 – 5:00pm.  Join us for an afternoon at Werk Force enjoying delicious beers and live music!
Sidewalk Food Tours of Chicago: Wicker Park in Chicago – From 11:00am – 2:00pm.  Get to know the real Chicago by discovering where the locals chow down. Sidewalk of Chicago's three-hour Food and History walking tour reveals one of the city's most interesting neighborhoods, Wicker Park, through its cuisine — from specialty food stores to ethnic eateries, from the well-known to the best-kept secrets.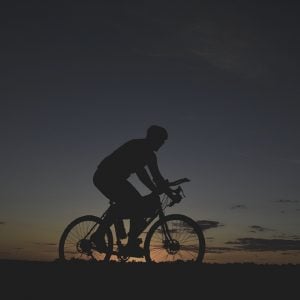 Sign Me Up For Updated Events Page Notifications!
Monday September 23rd
They Came on This Ship – From 7:00pm – 8:30pm.  Genealogists and history buffs are invited to learn about immigration research on Monday, September 23 from 7 to 8:30 p.m. at the Plainfield Public Library, located at 15025 S. Illinois St. in downtown Plainfield.
Low Cost Pet Vaccine Clinic in Aurora – From 2:30pm – 5:30pm.  On Monday, September 23rd, Spay Illinois will be hosting a low-cost, walk-in pet vaccine clinic at Bark A Lounge Pet Salon, located at the corner of 75th Street and IL RT 59 in Aurora between the hours of 2:30 and 5:30PM. During this time, pet owners are welcome to walk in and receive affordable vaccines and other wellness care for their cats and dogs with no appointment needed.
Autumn Equinox – From 7:00pm – 9:00pm.  Pinot's Palette is a pioneer of the paint and sip experience – a revolutionary way to enjoy art and wine, meet new people and bond with friends.
Peace Day – From 12:00pm – 1:00pm.  Stand together with us on September 23rd for the observance of One Minute of Silence for Peace. Together, we'll send peace to the world during the Call to Peace and World Peace Flag Ceremony, a moving procession of the world's flags carried by members of the Chicago Consular Corps, representatives of ethnic and cultural institutions, students and volunteers.
Tuesday September 24th
Chicago White Sox vs Cleveland Indians – First pitch 7:10pm.
MidWest Women Network Naperville/SW Suburb Chapter meeting and Happy Hour – From 7:00pm – 9:00pm.  MidWest Women Network has no fees to attend meetings, or to join the group. There are no forced relationships, no meeting requirements, no referal quotas. At our heart, we are a place where women can gather and talk about what ever is on their minds, from career, to family, to the world at large.
StretchClub ~DNA Active Lifestyle Outfitters – From 6:00pm – 7:30pm.  Join StretchClub at DNA Plainfield 9/24, 6p-7:30p for the Social Run/Walk Event! FREE 1:1 Stretching, Craft Beer Samples, Sales & MORE!
Community NARCAN Training — Breaking Free – From 6:30pm – 7:30pm.  Join us for a FREE information and training session about the life saving medication NARCAN. This training is open to everyone.
Chicago Gourmet Festival – From Tuesday the 24th – Sunday the 29th.  On stage at Millennium Park's Pritzker Pavilion, celebrity chefs present their favorite dishes while they cook, laugh, take questions – and selfies. Just beyond the stage, tents galore on the Great Lawn delight the crowd with delicious food, wine, spirits and beer tastings.
Wednesday September 25th
Chicago White Sox vs Cleveland Indians – First pitch 7:10pm.  $1 Hot Dog Wednesday.
Ward 2 – Restore the Neighborhood – From 7:00pm – 8:00pm.  You are invited to join us to learn more about your neighborhood and resources in the community, get better acquainted with your neighbors, ask questions, and find out how you can get involved to improve safety and quality of life in your neighborhood.
Thursday September 26th
Chicago White Sox vs Cleveland Indians – First pitch 7:10pm.  Free T-Shirt Thursday.
Pints for Paws at Solemn Oath Brewery — Naperville Area Humane Society – From 5:00pm – 9:00pm.  Solemn Oath will donate 15% of all draft sales back to the Naperville Area Humane Society.  NAHS will bring a few pups on an outing for this occasion, so please plan on celebrating our Pints for Paws event to support animals in need!
Cocktails for a Cause – From 6:00pm – 9:00pm.  The event will feature private shopping with 10% of all purchases being donated to support the Aurora Food Pantry, tacos, unlimited cocktails and a live DJ on the Wyckwood House deck!
Canvas & Cocktails – From 6:30pm – 8:30pm.  Gather your friends together for a fun night of painting! No experience required-just a desire to create an have a great time. The fee includes all supplies, glass of wine and a piece of art to take home!
Oktoberfest Beer, Brats and Boats Celebration – From 7:00pm – 9:00pm.  The evening will feature a traditional German dinner prepared and served by the staff of Paulina Market paired with wonderful Oktoberfest brews. Passengers will also enjoy classic Oktoberfest atmosphere, a souvenir stein along with live music and dancing from the Paloma Band.
Blog provided by Kurt Clements Aurora Illinois Real Estate Agent, Kurt Clements Chicago Illinois Real Estate Agent, Kurt Clements Naperville Illinois Real Estate Agent, and Kurt Clements Plainfield Illinois Real Estate Agent.