Here is This Week's Upcoming Events!  If you have anything you would like us to promote, please email me at least 1 week in advance at [email protected]!
Farmer's Markets
Complete List Of City Of Chicago Farmer's Markets – Check link for days, times, and details.
Yelp List of Suburban Farmer's Markets– Enter your location and check Yelp link for days, times, and details.
Friday October 4th
St. Benedict's OktoberFest & Carnival – From Friday the 4th through Sunday the 6th.   True to the customs of this Bavarian-styled festival, St. Benedict's OktoberFest promises entertainment for the whole family, with music, food, beverages and carnival rides and games! This intimate family festival is held each year in the enclosed parish courtyard, with a full carnival and music tent!
The Book of Peace – From Friday the 4th through Sunday the 6th.  Collaboraction presents a collection from its 2019 Peacebook Festival and other "Best of" performances, including original theatre, dance and spoken word about peace, created by a diverse line-up of some of Chicago's top artist-activists. Collaboraction incites social change through original devised theatre and community engagement that cultivates knowledge, dialogue, and action around Chicago's most critical social issues. Each performance of The Book of Peace will also include music, audience interaction and a Crucial Conversation about building peace and equity in Chicago.
Light up the Night – From 6:00pm – 9:30pm.  This extraordinary evening at the Adler Planetarium will change your perspective on the progress we have made against extreme poverty, the challenge ahead, and the solutions available to help people living in poverty earn a living, provide for their families, educate their children, and escape poverty forever.
Oktoberfest 2019 – From Friday the 4th through Saturday the 5th.  Be part of an annual autumn event that celebrates our community's heritage. Under our large heated tent, enjoy live musical entertainment ranging from classic German oompah music to classic rock, along with German beer and cuisine. On Saturday, family friendly activities including touring several of the historic buildings on the grounds will be available.
Basement Of The Dead Haunted House – From 7:00pm – all season long.  America's scariest haunted house.
First Fridays Aurora – October 2019 – From 5:00pm – 11:00pm.  First Fridays is art, music, and more on October 4. Visit several venues open to the public for a night of art, food, and culture in downtown Aurora. Free!
Saturday October 5th
Chicago Rare and Wild Beer Fest – From 7:00pm – 11:00pm.  The Chicago Beer Fest returns to The Field Museum with the Rare and Wild Beer Fest on Oct 5th. The event will feature over 60 breweries bringing their rare, barrel aged, funky, sour and often inaccessible beers for one of a kind beer fest for the true beer connoisseurs.
Great Food Expo, Chicago – From Saturday the 5th through Sunday the 6th.  Sip and sample, enjoy Specialty, Gourmet and Ethnic Foods, Beverages, Coffee, Tea, Specialty, Cookware and Flatware, Culinary and Cooking Schools, Healthy or Organic Products, Kitchen Designers, Large and Small Kitchen Appliances, Home Decor, Entertaining Companies, Travel- Food or Wine Destinations, and more.
2019 Fall Festival / Applepalooza – From 11:00am – 2:00pm.  Join Women's Park for our annual apple festival including, games, apple food court, hay rides, storytelling and more.
Autumn Family Fun Fest – From 1:00pm – 4:00pm.  Autumn is a great time of year, trees are changing and holiday spirits are in the air. We will be providing the fun at Eaton Preserve with unlimited use of inflatables, hayrides, prairie maze, games, crafts and more. Children will enjoy finding the perfect pumpkin in the pumpkin patch!
The Great Pumpkin Giveaway – From 10:00am – 2:00pm.  1000 pumpkins will be given away free to the community. There will be a Giant Pumpkin Drop happening at 12pm, courtesy of GF Crane Services in Bensenville. There will be exotic small animal handler that will be sharing rescued pets with the children to see and touch.
Pumpkin Weekends – From 11:00am – 4:00pm.  Enjoy family-friendly fall festivities at Blackberry Farm!
SOB At the Farm – From 4:30pm – 9:00pm.  Solemn Oath Brewery and Arranmore Farm + Polo Club present the first-ever SOB at The Farm featuring beer, food, the king of all bottle shares, and live shows from White Mystery and Rebel Soul Revival.
Sunday October 6th
Pumpkin Patch at Ada – From 12:00pm – 4:00pm.  Enjoy a goblin good time with a pumpkin patch, pony rides, food, games, arts and crafts, treats, face painting, hayrides, pictures and more.
2019 CULINARY FIGHT FEST + THE FINAL PLATE- CHICAGO – From 4:00pm – 9:00pm.   In this strolling event experience, 500 guests will enjoy samples from Sam Adams Beers, Spirits, Wine and varieties of Beverages. Food related products will be demoing their products and services while guests take their time to taste all our Champion Bites. Music, Entertainment, Swag and other surprise elements will be added to this year's experience.
Harvest Fest – From 10:00am – 2:00pm.  At the Chicago Park District's pumpkin patches, you get to pick your personal favorite from a field filled with pumpkins of all shapes, and personalize it at the pumpkin decorating station. Enjoy Halloween-themed carnival games, petting zoo, pony rides and tattoos.
Running of the Bulls – This is a fun event for the whole community to promote healthy activity, family fun, and community spirit! This fundraiser will help support dozens of creative & educational opportunities and events for Murphy students, families, teachers, & staff. We encourage everyone to participate by running, walking, volunteering, or simply cheering on participants!
Pumpkin Palooza – From 11:00am – 5:00pm.  Pumpkin Palooza at The Growing Place Garden Center in Aurora is going to be out of this world with 'Pumpkins in Space!'
Bridal Expo Chicago October 6th, Marriott Hotel, Naperville, IL – From 11:30am – 4:00pm.  Attend our show and experience everything new and trending in weddings.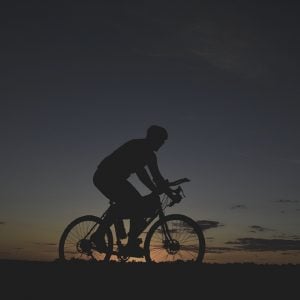 Sign Me Up For Updated Events Page Notifications!
Monday October 7th
One Team Scavenger Hunt Adventure: Chicago – Puzzling Adventures™ are a cross between a scavenger hunt, an adventure race, and an informative self-guided tour. Each adventure consists of a series of locations that you are guided to where you are required to answer questions or solve puzzles to receive your next instruction.
Chicago Hauntings Ghost Tours by Bus – From 7:00 – 10:00pm.  Chicago's premier ghost tours have operated for 18 years running, taking thousands of natives and visitors to the most haunted Chicago places for a generation. Visit the site of the St. Valentine's Day Massacre, Hull House,inspiration for "Rosemary's Baby," the Hancock Center, inspiration for "Ghostbuster," the site of the original City Cemetery and more–all on our original Chicago Hauntings Ghost bus tour.
Pier Pumpkin Nights – Explore a variety of pumpkin pop-up installations throughout the Pier and enjoy fabulous fall deals at the first-ever Pier Pumpkin Nights, a month-long seasonal celebration. From jack o'lantern towers to light displays, Chicago's iconic lakefront destination will be decked out for fall.
Dungeon of the Mad Mage – From 4:45pm – 2:45am.  In the city of Waterdeep rests a tavern called the Yawning Portal, named after the gaping pit in its common room. At the bottom of this crumbling shaft is a labyrinthine dungeon shunned by all but the most daring adventurers. Known as Undermountain, this dungeon is the domain of the mad wizard Halaster Blackcloak. Long has the Mad Mage dwelt in these forlorn depths, seeding his lair with monsters, traps, and mysteries—to what end is a constant source of speculation and concern.
The Birds in Aurora – Show starts at 7:00pm.
Tuesday October 8th
Speed Dating Chicago (Ages 24-38) | Singles Event | Let's Get Cheeky! – From 8:00pm – 10:00pm.  Our events offer a fresh alternative to speed dating and matchmaking. We don't find anything romantic about whistles, name-tags or over-the-top party trimmings typically found at singles events so we have done away with them. Creating an atmosphere that is at once casual and comfortable. It's what we call cheeky-chic!
TUESDAY OCTOBER 8: TOMATO THROW SHOW – From 8:00pm – 9:30pm.  The Tomato Throw Show is where a comedy show meets Dodgeball… kinda. Each audience member will be given tomatoes (fake tomatoes) and will be encouraged to throw them at one of the comedians who will perform throughout the show. At the end of the show, the comedian with the least tomatoes thrown at them wins the grand prize and is crowned the winner.
Fall Chicago Fashion Week 2019 – An independent partnership with Chicago established business, Fashion Week offers a platform for independent fashion designers, producers and models.
Strictly Business Weekly Networking and Referral Meeting in Plainfield – From 7:30am – 8:30am.  Strictly Business is a group of local professionals, dedicated to supporting and growing our businesses by networking, cultivating relationships, and encouraging the sharing of ideas. We offer each member the opportunity to be exclusive to his/her industry and meet once a week on Tuesday mornings from 7:30-8:30 am.
Game of Thrones Trivia Night – From 8:00pm – 10:00pm.  Time to binge. Prepare as you would for the Battle of the Blackwater and bring all that you've got to Spartan House's Game of Thrones Trivia Night! If you think you're the biggest GoT superfan then this is your time to shine!
Discussion Group – From 7:00pm.  Interested in how society is changing? Future technology, shifting social norms, economic transformations? Join some like-minded folks to tackle discussion of our evolving world for dinner and drinks.
Wednesday October 9th
As Seen on BravoTV! Gay Man Speed Dating | Chicago Singles Events – From 8:00pm – 10:00pm.  The perfect opportunity to find a companion for concerts, festivals or shows. Unleash your inner foodie, adventure junkie or health and wellness guru with someone just like yourself.
Wayback Wednesdays – From 9:30pm – 2:00am.  What we're going to do right here is go back… way back when you left a party feeling like you had the time of life. Because the red light, red cup drinks & the music from 80s, 90s, & early 2000s did something to your soul. When some of best R&B music came from a group and when Hip Hop music instantly made you throw your hands to high five the air. When a slow song came on and that one person you been eyeing all night ask you to dance.
Campfire – From 10:00pm – 11:30pm.  The clock tolls and the Campfire is lit. It's a night of all-true spooky stories and terrifying tales, inspiring improv by some of iO's best performers. Featuring stories from paranormal experts, ghost hunters, and historians from Chicago Gangsters and Ghosts Tours, Chicago Hauntings Tours, and more!
2nd Annual Ladies Night at Warehouse 109 – From 6:00pm – 9:00pm.  Join Melissa for a 60 minute All Levels Vinyasa Flow followed by refreshments, wine, and shopping. This year a portion of the proceeds are going to Reclaim13, reclaim13.org, an organization that helps victims of sex trafficking. We have so many amazing vendors this year such as Arbonne, MaryKay, Spoon River Soap Co, Paparazzi Jewelry, Love Your Home Heart and Soul'd Holistic Realtor, plus so many more. This truly is an amazing event to come together as women and empower and support each other.
Promoting Partnerships Breakfast – From 8:00am – 9:00am.  City of Aurora Officials along with members of the Invest Aurora team will be in attendance to discuss issues of importance to you and your organization. Representatives will also be prepared to answer any and all questions you may have regarding doing business in Aurora.
Hallow-Queen – From 7:00pm – 9:00pm.  Feel the chill in the air? The Queen has arrived, approach her if you dare.  Pinot's Palette is a pioneer of the paint and sip experience – a revolutionary way to enjoy art and wine, meet new people and bond with friends.  Guests enjoy a no-experience-required art class—all supplies included—directed by trained, local artists, who guide guests step-by-step through a featured painting.
Thursday October 10th
Chicago Blackhawks vs San Jose Sharks – Puck drops 7:30pm.
ALTSO's 8th Annual Rocktoberfest Chicago – From 6:00pm – 11:00pm.  ALTSO's 'Rocktoberfest-Chicago' provides a platform for Chicago leaders from related financial industries to connect for a night of live rock & roll and acoustic music, featuring bands whose performers come directly from the finance industry, to raise money for a great cause.
EVOLVE FEST 2019 – From 3:00pm – 12:00am.  (E)volve A Mental Wellness Pop Up is a group discussion made into a safe space to help educate the public on mental illness and mental health. We discuss how we're feeling over light refreshments.
2019 Wedtoberfest Chicago: Beer & Bubbly Wedding Show – From 6:00pm – 9:00pm.   An exciting alternative to the wedding planning process that combines a casual wedding show with all the fun of a beer festival. We invite all couples to join us to grab a drink, plan a wedding, and "prost" with super cool wedding vendors!
Craft Beer & Artisan Cheese Tasting – From 6:00pm – 9:00pm.  Stop by and try fall beers just in time for the cooler weather. And what better way to enjoy them than with our artisan cheeses? It's not too early to think of that beer lover in your life for the holidays. Our Beer Club makes the perfect gift!
Fall Pumpkin Paint and Sip – From 6:30pm – 8:30pm.  Join us at The Flower Basket in Aurora for a fun time to Create, Sip & Socialize!
Witches Night Out Naperville – From 4:30pm – 9:30pm.  Our fall festival is a mystical, magical, fun-filled time for women to celebrate all while raising funds to help women and others in need.
Blog provided by Kurt Clements Aurora Illinois Real Estate Agent, Kurt Clements Chicago Illinois Real Estate Agent, Kurt Clements Naperville Illinois Real Estate Agent, and Kurt Clements Plainfield Illinois Real Estate Agent.