Here is This Week's Upcoming Events!  If you have anything you would like us to promote, please email me at least 1 week in advance at [email protected]!
Farmer's Markets
Complete List Of City Of Chicago Farmer's Markets – Check link for days, times, and details.
Yelp List of Suburban Farmer's Markets– Enter your location and check Yelp link for days, times, and details.
Friday October 18th
Chicago Blackhawks vs Columbus Blue Jackets – Puck drops at 7:30pm.  The promotion is 2010 Anniversary Series:  Marian Hossa Bobblehead.
Basement Of The Dead Haunted House – From 7:00pm – all season long.  America's scariest haunted house.
Chocolate, Wine & Spirits Expo – Friday the 18th through Saturday the 19th.   Over 50 vendors will be displaying their products for you to sample and purchase. Chocolate and Artisan specialties complimentary.
Fall Fest at Lincoln Park Zoo – From 10:00am – 5:00pm. For Wildlife. For All. For Fall! Dive into the wonderful world of autumn, from picking the perfect pumpkin to clambering up a hay mountain, with Lincoln Park Zoo's fifth annual Fall Fest.
The Cote's Haunted Yard – From 6:00pm – 9:00pm.  Join us for an open house every Friday & Saturday in October. Gates will be open from dusk until 9. Family friendly event. If you wanna hang out by bonfire, feel free to bring your beverage of choice.
Sweetest Day Comedy Jam – Starts at 8:00pm.  Please see link for details.
All Hallows Eve – From Friday the 18th through Saturday the 19th.  Like a haunted house on steroids, this one-of-a-kind experience brings some of the scariest characters of the past, present and future to life. Meet the lost souls of the dead in a haunted happening you won't forget.
Saturday October 19th
Maggie Daley Park Fall Fest – From 12:00pm – 5:00pm.  Games, prizes, food, entertainment and drinks!!! A Family fun day on the Maggie Daley Park Ribbon.
Arts in the Dark – Celebrate Halloween a few days early at the Arts in the Dark parade, which sends performers, puppets, bands, lanterns and floats through the streets of Chicago. Local artists construct most of the costumes and objects featured in the parade, making this annual tradition a celebration of local creativity (as well as spooky sights). The procession begins at State Street and Lake Street and moves south to Van Buren.
3rd Annual Chicago Organizer Fair – From 12:00pm – 3:00pm.  Meet and hear from organizations that provide community solutions and find out how you can help be a part of those solutions!
Bonfire & Corn Maze – From 6:00pm – 10:00pm.  Please see link for details.
Hello Kitty Cafe Truck East – Naperville Appearance – From 10:00am – 8:00pm.  Hello Naperville! The Hello Kitty Cafe Truck is returning to Main Street Promenade on Saturday 10/19! Come say hello to us near Sur La Table between 10am-8pm and pick up some supercute treats & merch, while supplies last! See you there!
Sunday October 20th
Chicago Bears vs New Orleans Saints – Kickoff at 3:25pm.
Chicago Blackhawks vs Washington Capitals – Puck drops at 6:00pm.  The promotion is John Wiedeman & Troy Murray Bobblehead.
Chicago Donut Fest 2019 – From 1:00pm – 5:00pm.  Join us for Chicago Burbs' sweetest fest at 350 Brewing. Samples donuts, enjoy beer, coffee and more with a fun-filled tasty event! We need your help to name Chicago Burbs' Favorite Donut too.
Bloody Mary Fest – From 8:30am – 4:00pm.  Let your taste buds rejoice! Bloody Mary Fest featuring Chicago's Bloody Mary Competition 7 returns Sunday, October 20th to the beautiful lakefront venue, Theater on the Lake. Bloody Mary Fest is a full day celebration of brunch and bloody marys.
Boo at the Zoo – Little ghosts and goblins of all ages are sure to have a howlin' good time at Brookfield Zoo's annual Halloween celebration. The not-so-scary and fun-filled event, presented by Ferrara Candy Company, features candy stations, a corn maze, giant pumpkin carving demonstrations, and Halloween-themed crafts and activities each weekend. In addition, there will be special animal Zoo Chats about some of the zoo's creepy critters.
Chocolate Sundays – From 7:30pm – 9:00pm.  Chocolate Sunday's is the hottest new Comedy Show in the West suburbs featuring seasoned and hot new comedians. You never know who may pop in from one of your favorite stand up comedy tv shows; BET Comic View, Netflix, Def Jam or Comedy Central. So come and be a part of the buzz that going on and get your laughs on!!!!!
Healthy Driven Naperville Half Marathon and 5k – Please see link for details.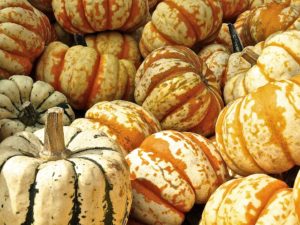 Sign Me Up For Updated Events Page Notifications!
Monday October 21st
One Team Scavenger Hunt Adventure: Chicago – Puzzling Adventures™ are a cross between a scavenger hunt, an adventure race, and an informative self-guided tour. Each adventure consists of a series of locations that you are guided to where you are required to answer questions or solve puzzles to receive your next instruction.
Chicago Hauntings Ghost Tours by Bus – From 7:00 – 10:00pm.  Chicago's premier ghost tours have operated for 18 years running, taking thousands of natives and visitors to the most haunted Chicago places for a generation. Visit the site of the St. Valentine's Day Massacre, Hull House,inspiration for "Rosemary's Baby," the Hancock Center, inspiration for "Ghostbuster," the site of the original City Cemetery and more–all on our original Chicago Hauntings Ghost bus tour.
Pier Pumpkin Nights – Explore a variety of pumpkin pop-up installations throughout the Pier and enjoy fabulous fall deals at the first-ever Pier Pumpkin Nights, a month-long seasonal celebration. From jack o'lantern towers to light displays, Chicago's iconic lakefront destination will be decked out for fall.
Dungeon of the Mad Mage – Starts at 7:00pm.  In the city of Waterdeep rests a tavern called the Yawning Portal, named after the gaping pit in its common room. At the bottom of this crumbling shaft is a labyrinthine dungeon shunned by all but the most daring adventurers. Known as Undermountain, this dungeon is the domain of the mad wizard Halaster Blackcloak. Long has the Mad Mage dwelt in these forlorn depths, seeding his lair with monsters, traps, and mysteries-to what end is a constant source of speculation and concern.
Mike Rowe at Anderson's Bookshop – From 7:00pm – 9:00pm.  Join Anderson's Bookshop for a special evening with Mike Rowe to celebrate the release of his new book, "The Way I Heard It!"  This event will consist of a moderated Q&A with Rick Kogan from the Chicago Tribune, audience Q&A, and photo opportunity. Tickets are limited so purchase in advance!
Tuesday October 22nd
Chicago Blackhawks vs Vegas Golden Knights – Puck drops at 7:30pm.
Spooky Crafts at Edgebrook – From 5;30pm – 6:30pm.  See link for details.
Oktoberfest at Public House – From 5:00pm – 11:30pm.  See link for details.
The Late 90's: 10 Year Celebration –  From 8:00pm – 12:00am.  Join The Late 90's every Wednesday as they perform alongside two hilarious groups. The team welcomes friends from the independent improv scene, an iO Harold Team performing the theater's signature longform piece, and then closes the night performing a new show format each week.
Womans Club of Aurora Annual Salad Luncheon & Pumpkin Festival – From 12:00pm – 3:00pm. The GFWC Woman's Club of Aurora is having their annual Salad Luncheon and Pumpkin Festival on Tuesday, October 22nd at Prisco Community Center from 12:00 – 3:00 pm.  Lunch will be served at noon followed by games and Bingo Raffle.
Wednesday October 23rd
FALL 2019 CAREER FAIR
– From 1:00pm – 5:00pm.  Please dress in professional attire as many employers will hold on-site interviews! Bring copies of your resume for distribution.  If you need assistance, please visit the Career Planning & Placement Center in the Wilson Main Building Room 1220. There is a list of participating employers in the link.
Fox Valley Job Fair
– From 3:00pm – 6:00pm.  Stores will be taking applications, resumes, and even doing on-site interviews.
Wine & Wellness Wednesday
– From 6:30pm – 7:30pm.  Included in this free event is wine, appetizers, chair massages, goodie bags with coupons, and raffles. To kick off the night, we will have a brief presentation explaining all we do in the office to improve your health, followed by the rest of the items.
Pet Treat Jar
– From 7:00pm – 9:00pm. Customize a Treat Jar with your pet's picture and name. Paint your pet on a one-gallon treat jar. Makes a great gift and will look great sitting on your counter! Pinot's Palette is a pioneer of the paint and sip experience – a revolutionary way to enjoy art and wine, meet new people and bond with friends. Guests enjoy a no-experience-required art class—all supplies included—directed by trained, local artists, who guide guests step-by-step through a featured painting.
Thursday October 24th
Chicago Blackhawks vs Philadelphia Flyers – Puck drops at 7:30pm.  The promotion is Retro Hat Series: 70s.
Adults Night Out: The Great Pumpkin Glow – From 6:30pm – 10:00pm.  Please see link for details.
Chicago Speed Dating | Singles Events (Ages 32-44) | Seen on BravoTV! – From 8:00pm – 10:00pm.  The perfect opportunity to find a companion for concerts, festivals or shows. Unleash your inner foodie, adventure junkie or health and wellness guru with someone just like yourself.
LIGHTBASH 2019 in Chicago – From 6:00pm – 9:00pm.  Featuring music, interactive light activations, hors d'oeuvres and open cocktail bar, LIGHTBASH will be the must-attend event of the fall.
Beer of the Month Pint Night- Plainfield — Greenbush Brewing – From 6:00pm – 8:15pm.  Please see link for details.
Trick or Treat Parade – Downtown Naperville – On October 24th, we invite you and your pets to get dressed up for a parade around town! There will be plenty of stops for yummy treats along the way, but before it all begins we'll be holding a costume contest!* There will be two different start times: 5:30 PM and 6:30 PM!
Oktoberfest – From 11:00am – 1:30pm.  The annual Oktoberfest features a German meal of sauerbraten, German potato salad, carrots, red cabbage, rye bread and pumpkin rolls for dessert. There will be great German music for entertainment and mums will be given away at the end of the event. Deadline to register is Oct.17. There is no reserved seating. The meal is served at 11:30, entertainment is at noon, raffles afterwards.
Blog provided by Kurt Clements Aurora Illinois Real Estate Agent, Kurt Clements Chicago Illinois Real Estate Agent, Kurt Clements Naperville Illinois Real Estate Agent, and Kurt Clements Plainfield Illinois Real Estate Agent.