Here is This Week's Upcoming Events!  If you have anything you would like us to promote, please email me at least 1 week in advance at [email protected]!
Farmer's Markets
Complete List Of City Of Chicago Farmer's Markets – Check link for days, times, and details.
Yelp List of Suburban Farmer's Markets– Enter your location and check Yelp link for days, times, and details.
Friday October 11th
Mercyfest – From Thursday October 10th – Sunday October 13th.  This year MercyFest is thrilled to be hosting many exciting activities and family fun to be enjoyed all weekend long! Take a ride and play some games at our festival carnival or grab a drink at the Pub & Grill, MercyFest has some fun for everyone!
Basement Of The Dead Haunted House – From 7:00pm – all season long.  America's scariest haunted house.
FestivAle – From 6:30pm – 10:00pm.  FestivAle is the Cystic Fibrosis Foundation's annual craft beer tasting celebration! This one-of-a-kind event brings together approximately 350 beer enthusiasts to sample handcrafted, high-end beers from over 20 of Chicagoland's finest brewers. FestivAle also features delicious bites from local restaurants, festival inspired games and treats, and live music all while supporting the mission of the Cystic Fibrosis Foundation.
Progtoberfest 2019 – From Friday October 11th through Sunday October 13th.   Progtoberfest 2019 at Reggie's.
Scarecrow Fest – From Friday October 11th through Sunday October 13th.  Scarecrow Fest began in 1985 with a few contest entries in St. Charles, Illinois' Lincoln Park. It has grown from a small community festival to a nationally recognized festival attracting over 100,000 over the three-day Columbus Day weekend. The festival show in the field of fun activities like Signature event, Live Music, Taste of ST Charles, Bike Ride, and Craft show.
The Cote's Haunted Yard – From 6:00pm – 9:00pm.  Join us for an open house every Friday & Saturday in October. Gates will be open from dusk until 9. Family friendly event. If you wanna hang out by bonfire, feel free to bring your beverage of choice.
St Peter & Paul Oktoberfest in Naperville – From 7:30pm – 10:00pm.  It's October and that means time to get your German on!!! We'll be having a hootenanny at this classic, family friendly German Oktoberfest with brats, sausages, beer & live music!!
Saturday October 12th
Chicago Blackhawks vs Winnepeg Jets – Puck drops at 6:00pm.
2019 Chicago Bacon and Beer Classic – From 1:00pm – 5:00pm.  Solider Field hosts a beer festival that comes with a heaping side of bacon during this annual fall celebration of pork and suds. Taste more than 100 brews while enjoying dishes from Joy District, Chicago Q, Big Fork, the Berghoff and other local restaurants. Stick around to play games, enjoy live music and watch six contestants go head-to-head in bacon eating contest.
Pumpkin Patch at Hale – From 11:00am – 3:00pm.  You are invited to join us for a goblin good time while enjoying a pumpkin patch, pony rides, food, games, arts and crafts, treats, face painting, hayrides, pictures and more!
Midnight Circus in the Parks – From 3:00pm – 5:00pm.  Each two-hour show takes place under an intimate, little big top tent where there is no such thing as a bad seat and kids can get within an arm's length of the action.
Fall Fest – From Saturday October 12th through Sunday October 13th.  Pumpkin patch, hay-rack rides, face painter & balloon twisting until 3pm, bouncy house, pumpkin painting, farm animals, costume contests 10 am, 12, 2, & 4.
Spooky Cocktails- Naperville – From 7:00pm – 8:30pm.  This event will allow you to taste some creepy cocktails that can be served at your next Halloween party.
Eclipse Chicago – A Tribute To Pink Floyd – From 8:00pm – 10:30pm. Eclipse-Chicago delivers a Pink Floyd Tribute that features the same philosophical lyrics, sonic experimentation, extended compositions and elaborate productions as the London Hall of Famers. Eclipse-Chicago will be performing the 1977 album 'Animals' in its entirety in addition to selections from 'Meddle', Dark Side of the Moon', Wish You Were Here', and 'The Wall'.
Sunday October 13th
Boo at the Zoo – Little ghosts and goblins of all ages are sure to have a howlin' good time at Brookfield Zoo's annual Halloween celebration. The not-so-scary and fun-filled event, presented by Ferrara Candy Company, features candy stations, a corn maze, giant pumpkin carving demonstrations, and Halloween-themed crafts and activities each weekend. In addition, there will be special animal Zoo Chats about some of the zoo's creepy critters.
Brick-or-Treat – Things are about to get spooky with spell-binding scavenger hunts, giant Halloween models, and meet and greets with our LEGO Shark & Police Officer.
Beats & BBQ – From 2:00pm – 7:00pm.  Beats & BBQ was designed for people who enjoy social gatherings, engage games, and positive vibes!
Barks, Boots and Brews! – From 2:30pm – 6:30pm.  Shine up those boots, dust off your cowboy hats and join the Barks, Boots and Brews party on Sunday, October 13 from 2:30-6:30 at Two Brothers Roundhouse! Come out and enjoy an afternoon of fun with great drinks, exciting prize raffles, a 50/50 raffle and very special musical guests, Thirsty Boots Band acoustic playing from 3-4:30 pm and Back Country Roads playing from 5-6:30 pm. The proceeds from each ticket sold will benefit the animals at both City of Aurora IL Animal Care and Control and Tails Humane Society
2019 Last Hurrah Topgolf Benefit in Naperville – From 11:30am – 3:00pm.  To assist Veterans, Active Military, and their families during medical crisis.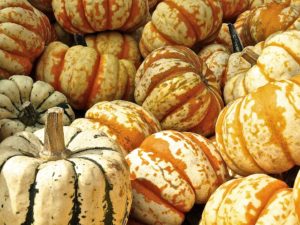 Sign Me Up For Updated Events Page Notifications!
Monday October 14th
Chicago Blackhawks vs Edmonton Oilers – Puck drops at 7:30pm.  Promotion is Blackhawks Team Calendar.
Columbus Day Parade – Please see link for details.
One Team Scavenger Hunt Adventure: Chicago – Puzzling Adventures™ are a cross between a scavenger hunt, an adventure race, and an informative self-guided tour. Each adventure consists of a series of locations that you are guided to where you are required to answer questions or solve puzzles to receive your next instruction.
Chicago Hauntings Ghost Tours by Bus – From 7:00 – 10:00pm.  Chicago's premier ghost tours have operated for 18 years running, taking thousands of natives and visitors to the most haunted Chicago places for a generation. Visit the site of the St. Valentine's Day Massacre, Hull House,inspiration for "Rosemary's Baby," the Hancock Center, inspiration for "Ghostbuster," the site of the original City Cemetery and more–all on our original Chicago Hauntings Ghost bus tour.
Pier Pumpkin Nights – Explore a variety of pumpkin pop-up installations throughout the Pier and enjoy fabulous fall deals at the first-ever Pier Pumpkin Nights, a month-long seasonal celebration. From jack o'lantern towers to light displays, Chicago's iconic lakefront destination will be decked out for fall.
Columbus Day Family Swim! – From 12:00pm – 1:30pm.  Kids out of school today ?? Come on by for some fun in the pool!
Creepy Critters Day – From 9:00am – 12:00pm.  Dig for slimy worms, touch a snake, hold a hissing cockroach, see Buffy the Bat and more. Two Creepy Storytimes are offered courtesy of the Naperville Public Library.
Bingo For Adults – From 10:30am – 11:30am.  Please see link for details.
Tuesday October 15th
OctoberFeast 2019 – From 5:30pm – 8:30pm.  The Greater River North Business Association is hosting its annual OctoberFeast: an elevated tasting experience showcasing the finest restaurants in Chicago.
Up Close with Liz Phair – From 5:30pm – 6:30pm.  In a rare look behind the scenes with one of rock music's revolutionary women, Members will have a chance to get up close and personal with Liz Phair—the feminist icon who changed indie rock. You'll have a chance to get an in-depth look at the journey that shaped Phair's new memoir, Horror Stories, and get a peek at the untold stories that were left on the cutting room floor.
Free Admission! Museum of Contemporary Art Chicago – From 10:00am – 8:00pm.  Admission is free for Illinois residents on Tuesdays, year-round! Located between Lake Michigan and the Magnificent Mile (Michigan Avenue), the MCA champions the provocative side of contemporary art and culture.
Special Needs Recreation Association – NOW HIRING – From Tuesday the 15th through Wednesday the 16th.  Fox Valley Special Recreation Association (FVSRA) is now hiring the Fall 2019 season. Part-time staff received discounted monthly membership to Vaughan Athletic Fitness Center in Aurora.
Open Mic Night – From 8:00pm – 12:00pm.  Please see link for details.
Wednesday October 16th
Van Gogh Visits Chicago – From 7:30pm – 9:30pm.  Perfect for proud Chicagoans or visitors wanting to take a piece of Chicago back home!  Van Gogh Comes to Chicago in this fantastic fusion of "The Starry Night" and our infamous Chicago Skyline!  Your professional instructor will help you customize this piece to include your favorite colors, buildings, and memories!  No art experience required!
Destination Solar System – Destination Solar System is a live show that takes adventurous space explorers on an immersive tour of the Solar System. Set in the future, Destination Solar System flies audiences from one end of the Solar System to the other in under 30 minutes!
Behind the Scenes at the Field Museum (Chicago) — Madison Audubon – From 7:00am – 7:00pm.  On October 16, join us for an intimate, behind-the-scenes tour of the museum specifically for Madison Audubon.
Warehouse Yoga and Wine – From 6:00pm – 9:00pm.  Please join us for Wine and Yoga at Warehouse 109 for a fun and relaxing night Ticket includes yoga and a glass of wine or beer. Additional drinks available for purchase.
Story Time with Naperville Public Library – From 11:30am – 12:00pm.  Enjoy stories, songs, and more for children of all ages with Naperville Public Library staff here at the Museum!
Thursday October 17th
Chicago Latino Music Festival – From Thursday the 17th of October through Monday the 18th of November.  The Chicago Latino Music Festival is a series of performances based on the music from Latin America and Spain, ranging from the Colonial period to the 21st century. Performances will take place throughout the city of Chicago.
Our Lady of Mercy's Moms & Tots- Trick-or-Treating with the Saints! – From 10:00am – 11:00am.  Join Our Lady of Mercy's Moms & Tots on Thursday October 17th from 10-11 AM in Room 124 of the PLC for some trick-or-treating with the saints! Bring your child(ren) dressed in their Halloween costume! We will begin by decorating treat bags in Room 124 and then set out around the Church to visit and learn a fact about 10 of the saints! Look for a fun fact as well as a treat by each saint!
Hocus Pocus Trivia at World of Beer Naperville – From 7:30pm – 9:30pm.  Oh look, another glorious trivia. Makes me SICK! Sisters! All Hallow's Eve is drawing close and we're going to be running amok for Hocus Pocus Trivia! We'll be lighting the black flame candle at Hocus Pocus Trivia at World of Beer Naperville on Thursday, October 17th starting at 7:30PM.
Night at the Courtroom – From 7:00pm – 8:30pm.  You'll have a swell time being the grand jury for this comedy event. Deliver the verdict by omissions of laughter. Butter your bread for breakfast, don your trench coats, put on your favorite suit. Join us for this night of treachery. Fate has chosen you to attend.
Blog provided by Kurt Clements Aurora Illinois Real Estate Agent, Kurt Clements Chicago Illinois Real Estate Agent, Kurt Clements Naperville Illinois Real Estate Agent, and Kurt Clements Plainfield Illinois Real Estate Agent.