Here are This Week's Upcoming Events!  If you have anything you would like us to promote, please email me at least 1 week in advance at [email protected]!  Events are listed for Chicago, Aurora, Naperville, & Plainfield.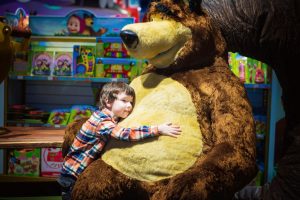 Friday, November 29
Chicago Blackhawks vs Colorado Avalanche – Puck drops at 3:00 PM – Gameday Givaway is BLACKHAWKS YEARBOOK and
24th Annual Christkindlmarket – From November 15th through December 24th – Inspired by the Christkindlesmarkt in Nuremberg, Germany, which began in 1545, the Christkindlmarket Chicago brings a cherished German and European tradition with international flair and local charm to Chicago. Chicago's largest open-air Christmas festival was first held on Pioneer Court in 1996.
Thanksgiving Soul Jam in Chicago – Starts at 8:00 PM – Please click the link for details.
Saturday, November 30
Christmas Around the World and Holidays of Light – From 9:30 AM – 4:30 PM – This Chicago tradition began in 1942. The museum's 45-foot Grand Tree takes center stage in the Rotunda, surrounded by more than 50 smaller trees decorated by volunteers from Chicago's ethnic communities to represent their various cultures and holiday traditions. Stroll through the trees, enjoy falling "snow" and savor performances on the stage.
Winter Made in Chicago Market – From 10:00 AM – 5:00 PM – You're invited to join Chicago's best makers and creatives for a day of shopping, celebration, and fun. Explore beautiful products handmade by artists right here in Chicago. Sample delicious food and drinks and enjoy activities all day.
Sunday, December 1
Chicago Holiday Lights BYOB Tour – From 4:30 PM – 8:30 PM – It's that time of year again and what better way to enjoy it, then, with friends and family on a BYOB Party Bus Holiday Lights Tour?
Chicago Holiday Light's Tour – From 4:00 PM – 9:00 PM – Chicago starts to take on a special glow this time of year. Everyone wants to see all the new attractions, trees, and lights in Chicago, but covering the miles or so that they encompass in one night and on foot can take a while, not to mention the crowds and weather. Celebrate the spirit of the season with an evening tour of Chicago's holiday lights. Hop aboard a luxurious, comfortable, heated bus for a tour of Chicago's dazzling holiday light displays. See the giant Christmas tree and ice rink at Millennium Park, the elaborate State Street window display at Macy's, the sensational lights and sounds of the Magnificent Mile, the popular Christkindlmarket, the luminous Lincoln Park ZooLights and other festive scenes that make December the most wonderful time of the year in Chicago. This is an all-ages, family-friendly tour!
Monday, December 2
Chicago Blackhawks vs St Louis Blues – Puck drops at 7:30 PM – Gameday Giveaway is ALTERNATE JERSEYS SERIES: SHIRT & Theme Ticket Offer is PET LOVERS NIGHT.
America's Best Outcast Toy – From 7:30 PM – 9:00 PM – A holiday reality show musical. We all know the story of the outcast toys and how they were rescued from their island by a certain reindeer (may he rest in peace). But what became of the outcast toys when they came back to America? They became huge celebrities, of course! Now, years later, they are re-united to compete in a series of challenges where they must sing, model, design fashion, outwit/outplay/outlast and bake cakes, and of course, dance for their lives, all to prove that they are AMERICA'S BEST or FAVORITE, or LEAST OBJECTIONABLE, or something! And you, the audience, actually determine the results with your vote, meaning every night can be a whole new show!
Custom Lights and Architecture Ride – From 8:30 PM – 10:30 PM – This Ride includes getting dropped picked up at your location of choice from the following options: Magnificent Mile, Daley Center, Ice Arena, Christmas Tree, Windows at Macy's on State, Chicago River, Gold Coast Mansions & Navy Pier.
Tuesday, December 3
Holiday Market Presented by the Illinois Lottery – From 6:30 PM – 9:30 PM – It's the most wonderful time of the year at the zoo! Join us for the only Holiday Market in the city set against the backdrop of Zoo-Lights. Kick-off your holiday cheer with us on #GivingTuesday by visiting this amazing collection of local artisans, shops, and boutiques all brought to you right here at Lincoln Park Zoo. It's the perfect evening to do something festive, catch up with friends, and kickstart your holiday shopping.
A John Waters Christmas @ Thalia Hall – Doors open at 8:00 PM – Like a damaged St. Nick for the Christmas corrupted, JohnWaters – legendary filmmaker ("Female Trouble","Hairspray", "Serial Mom"), raconteur and author of bestselling books,Carsick,RoleModels, Make Trouble and Mr.Know-It-All, hitchhikes into town with a bag full of tricks for the despised and the depraved, spreadingYuletide corruption and cock-eyed piety with his critically acclaimed one-man show, "A John Waters Christmas".
Wednesday, December 4
Chicago Bulls vs Memphis Grizzlies – Jump ball at 7:00 PM – Giveaway is NBC Sports Chicago Sling Backpack.
Children's Lantern Parade at the Christkindlmarket Chicago – From 4:00 PM – 6:00 PM – Experience the typical celebration of St. Martin's Day in Germany! The tradition of St. Martin is celebrated by German schoolchildren in honor of good Samaritans. Children and families are invited to parade around the market plaza while singing German and American Christmas carols. The Christkind will be leading the parade and every participant will receive a goody bag.
ACW End of Year Holiday Party! Chicago Chapter – From 3:00 PM – 8:00 PM – We can't believe 2019 is coming to an end and what an amazing year it has been! Come join us for an evening of themed drinks, appetizers and networking with some of the best women in channel. Feel free to dress-up, come "holiday-themed" or just wear your work clothes =) What is important is that you have fun and come celebrate how much this amazing group of women has grown!
Thursday, December 5
Chicago Bears vs Dallas Cowboys – Kickoff at 7:20 PM
Adults Night Out: Holidaze – From 6:30 PM – 10:00 PM – This winter version of the zoo's most popular event series gives adults exclusive access to stroll zoo grounds after hours with hot chocolate, mulled wine, or beer in hand. Come for the 2.5 million holiday lights but stay for the dazzling displays, holiday activities, music, cash bars, and educational entertainment.
2019 Cheer at the Pier hosted by the Navy Pier Associate Board – From 5:00 PM – 9:00 PM – Chicago's biggest and best indoor winter playground for nearly 20 years! Enjoy delicious bites, beer & wine (21+), and all the Winter WonderFest rides and activities without waiting in line. Stop by the Blizzard Bar, hosted by the Associate Board, to learn more about Navy Pier and bid on fabulous silent auction packages!
Friday, November 29
Aurora Festival of Lights – From 5:00 PM – 9:00 PM.  The merriest and cheeriest of seasons starts with Winter Lights in Aurora! Join the fun as we kick off the holiday season with pop-up holiday shops, Santa & Mrs. Claus, costumed characters, parade, tree-lighting, award presentations, and fireworks. Come make Winter Lights a memory-filled family tradition!
Saturday, November 30
Marmion Christmas Craft Show – From November 30th – December 1st – Crafters from all over the Fox Valley area and surrounding states love this ever-popular Craft Show. With over 3,000 patrons attending the show on Thanksgiving weekend, visiting the show has become a family tradition. Each year the Craft Show is well-publicized throughout Chicago and the surrounding suburbs.
Sunday, December 1
Soothing Santa – From 9:30 AM – 11:00 AM – Children within every spectrum of special needs and their families are invited to a private photo session, to experience the time-honored tradition of a visit with Santa Claus before mall hours in a quiet, sensory-friendly environment.
Monday, December 2
It's a Wonderful Life – 7:00 PM – Every time a bell rings, an angel gets its wings. Enjoy the holiday favorite on the big screen at Paramount's Classic Movie Mondays.
Tuesday, December 3
Christmas Trivia Night — O'Malley's – From 7:00 PM – 8:30 PM – We are ending our themed trivia nights for the year with the perfect excuse to binge some of your favorite holiday movies. Join us Tuesday, December 3rd for our Christmas Trivia Night & get into the holiday spirit with us!
Wednesday, December 4
ARHCC End of the Year Fiesta 2019 – From 7:00 PM – 1:00 AM – Every year we get together to celebrate another successful year around the holidays. Bring your staff members or friends to celebrate with them and make them part of the ARHCC team. We will be celebrating with entertainment, raffles, food & cocktails!
Thursday, December 5
Holiday Express at Blackberry Farm in Aurora – From 5:00 PM – 8:00 PM – Bring the family for a magical and memorable experience—just like visiting the North Pole! Blackberry Farm is a winter wonderland amid thousands of twinkling lights, festive holiday decorations, and happy holiday music. Take a ride on the Holiday Express train—a charming tour around scenic Lake Gregory—and enjoy a hay wagon ride, too. Back in the historic pioneer village, you'll enjoy crafts, a reindeer food bar, story readings of holiday classics at the one-room schoolhouse and…a special visit with Santa.
Friday, November 29
Parade of Lights-Naperville – Parade steps off at 7:00 PM – Mark your calendars & plan to attend this popular annual holiday parade and tradition brought to you by Little Friends in partnership with the Downtown Naperville Alliance. Santa and Mrs. Claus will be on hand to celebrate the Season! Bundle up and enjoy an evening of festivities, brightly lit floats and musical entertainment!
Saturday, November 30
A Christmas Carol the Musical – Two Showings –  3:00 PM & 8:00 PM – A Christmas Carol the Musical is a spectacular adaptation of Charles Dickens' well-known story of Ebenezer Scrooge as a prosperous curmudgeon who believes that personal wealth is far more valuable than the happiness and comfort of others, greeting Christmas cheer with an infuriated "Bah! Humbug!" However, thanks to the guidance of three ghosts, Scrooge recognizes his faults and greets Christmas morning with a cheerful, "Happy Christmas!" A Christmas Carol the Musical is an ideal Guilty Pleasure for your family to create a beautiful holiday experience.
Sunday, December 1st
Department of Bands Holiday Concert – Starts at 2:00 PM – North Central Concert Winds, Wind Orchestra, and Chamber players perform their final concert of the fall semester. The North Central instrumental ensembles are known for both their precision and musicality. The fine ensembles will perform a wide range of music including both standard literature and contemporary music.
Monday, December 2nd
Holiday Lights Trolley Ride and Pizza Party – From 6:30 PM – 9:00 PM – Please click the link for full details.
Tuesday, December 3rd
Naper Lights – From November 26th – December 27.  Naperville Sunrise Rotary, in partnership with the Water Street Downtown Naperville, Marquette and Ryan Hill Group presents the seventh annual Naper Lights event located along Naperville's Riverwalk. Water Street will be converted into a winter wonderland, with a combination of holiday displays and music.
Wednesday, December 4th
Holiday Sip & Shop – From 5:00 PM – 8:00 PM – This Holiday Social will feature must-have gifts and everything you need to look and feel your best this winter season!
Thursday, December 5th
Yuletide Festival & Fair – From December 5th – December 22nd – Make your Holiday merry and bright at the new Yuletide Festival and Fair! Experience the joy of the holiday season with live entertainment, art and craft vendors, wintry food and beverages, twinkling lights, and more!
Friday, November 29
Black Friday Madness Giveaways | Champions Sports Bar – Drawing at 4:00 PM – We are giving back to our Friends and Family of Champions Sports Bar the whole month of November!! Stop in daily for your chance to win CASH prizes or even a 65″ HDTV and drop your name with your phone number in the box at the end of the bar! 1 winner will be called every Friday in November! Anyone 21 and older are eligible to win, 1 entry per day per person, no purchase necessary and you don't have to be present to win!
Saturday, November 30
Merry Market – From 11:00 AM – 5:00 PM – Exciting Handmade show in downtown Plainfield. Bringing new and uniquely handmade products from independent Makers directly to savvy, forward-thinking, modern shoppers.
Sunday, December 1
Winter Wonderland at Warehouse109! – From 11:00 AM – 3:00 PM – Photos with Santa, festive treats, and crafts for the kids. Grab your family, friends, and neighbors and let's have some Holiday Fun!
Monday, December 2
Free Team Trivia with the Trivia Masters – From 7:00 PM – 9:00 PM – Free team trivia! Bring in your friends and family and play for a chance to win a $30 gift card (plus bragging rights). Monday specials include $10 14″ pizzas, $4 appetizers, $2 domestic bottles, $3 premium bottles and $3 well drinks.
Tuesday, December 3
Take Flight Tuesday! — Wine & Cheese Co. – From 11:00 AM – 10:00 PM -TCC hosts Take Flight Tuesday every Tuesday! Enjoy any one of our four wine flights – red, white, sweet or sparkling – for just $10. Flights are available all day. Don't miss it!
Wednesday, December 4
Meet & Greet with Elsa & Anna – From 5:30 PM – 6:30 PM – Fun for the entire family! Come out to celebrate the Holidays and Meet Elsa & Anna from Frozen at your North Plainfield McDonald's Located at 13546 State Route 30.
Thursday, December 5
WYSK Holiday Party – From 5:00 PM – 6:00 PM – Come and play the gift exchange right left game.  This unique gift exchange game uses the popular story of "Twas The Night Before Christmas" and turns it into a fun gift exchange experience that is sure to bring plenty of laughter.
This blog is provided by Kurt Clements Aurora Illinois Real Estate Agent, Kurt Clements Chicago Illinois Real Estate Agent, Kurt Clements Naperville Illinois Real Estate Agent, & Kurt Clements Plainfield Illinois Real Estate Agent.