Here are This Week's Upcoming Events!  If you have anything you would like us to promote, please email me at least 1 week in advance at [email protected]!  Events are listed for Chicago, Aurora, Naperville, & Plainfield.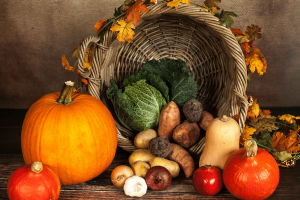 Friday, November 22
Chicago Bulls vs Miami Heat – Jump Ball at 7:00 PM.  The Theme Night is Statement Edition Night.
24th Annual Christkindlmarket – From November 15th through December 24th – Inspired by the Christkindlesmarkt in Nuremberg, Germany, which began in 1545, the Christkindlmarket Chicago brings a cherished German and European tradition with international flair and local charm to Chicago. Chicago's largest open-air Christmas festival was first held on Pioneer Court in 1996.
The Magnificent Mile Lights Festival – From November 22nd – November 23rd.  Explore an interactive wonderland of holiday-themed activities, and sample treats from crowd favorites Garrett Popcorn, Frango, The Eli's Cheesecake Company, and more.
Saturday, November 23
Open House Avalon Park – From 11:00 AM – 2:00 PM – 8256 S Ridgeland Ave Chicago IL 60617.  Click the link for photos, details, & more.
Reindeer on the River 2019 – From 2:00 PM – 7:00 PM.  Throughout the afternoon, guests will enjoy magical opportunities for meet-and-greets and photos with Santa & his reindeer, holiday-themed takeaways for children, celebratory music, games, prizes, hot cider & cocoa, savory bites and seasonal sweet treats by Executive Pastry Chef Melania Castegnaro.
Sunday, November 24
Chicago Bears vs New York Giants – Kickoff at 12:00 PM.
The Polar Express Train Ride – Various Times – Set to the sounds of the motion picture soundtrack, passengers will relive the magic of the classic story as they are whisked away on THE POLAR EXPRESS™ for a magical one-hour trip to meet Santa. Once onboard, your hosts will work their way through the car and punch your golden ticket before hot chocolate and a delicious cookie are served by dancing chefs. Passengers then read along with the classic children's book, The Polar Express, by Chris Van Allsburg.
House of Blues World Famous Gospel Brunch – Gospel Brunch is a soul-stirring, foot-stomping one-of-a-kind event.  Start your day with a delicious all-you-can-eat family-style buffet featuring a tasty mix of morning favorites and House of Blues specialties.  From omelet stations and homemade waffles to fried chicken and macaroni and cheese, there's a little something for everyone. Then the music starts. Amazing and uplifting, their live gospel music features the best local and regional gospel acts and is guaranteed to get you out of your seat waving a napkin and singing along.  It's truly an event you will never forget.
Monday, November 25
Chicago Bulls vs Portland Trail Blazers – Jump Ball at 7:00 PM.  Theme Night Is Chicago Bulls Charities Night.  Giveaway Is Specially Priced Budweiser.
Christmas Around the World and Holidays of Light – From 3:30 PM – 10:30 PM.  Explore rich holiday traditions from around the globe while creating your own traditions with loved ones at Christmas Around the World and Holidays of Light. It began in 1942 with a single tree. Today, the Museum's beloved annual celebration features a four-story, floor-to-dome Grand Tree, surrounded by a forest of more than 50 trees and displays decorated by volunteers to represent the holiday traditions from cultures around the globe. On the weekends, you can also enjoy live holiday performances. It's the one-of-a-kind experience that brings a whole world of holiday joy under one roof.
The Second City's Improv Comedy Hour in Chicago – Starts at 8:00 PM.  Edgy, thought-provoking and always spectacularly funny, The Second City celebrates nearly six decades of producing cutting-edge satirical revues and launching the careers of generation after generation of comedy's best and brightest. See the stars of tomorrow performing a brand-new twist on a classic art form, from the mind of Mick Napier. A wildly unpredictable display of classic improvisational games and techniques finessed for the modern age, perfect for adult audiences at Chicago's UP Comedy Club.
Tuesday, November 26
Chicago Blackhawks vs Dallas Stars – Puck drops at 7:00 PM.
How I Met Your Mother Slapsgiving Trivia at Pinstripes Chicago – From 7:30 PM – 9:30 PM.  We'll be in the final hour of the countdown, so be sure to come to Pinstripes Chicago for How I Met Your Mother Trivia – Slapsgiving! for FIVE challenging and unique rounds of questions with a couple of rounds dedicated to Slapsgiving!
Whack Factory – From 8:00 PM – 12:00 AM.  Click on the link for details.
Wednesday, November 27
Cher – From 7:30 PM.  Cher, the legendary multi-award winning entertainer has added 14 major dates to her record-breaking Here We Go Again tour in North America. The new dates will follow a sold-out European leg and stop again in Chicago on November 27. Nile Rodgers & CHIC will continue as the special guest for the North American outing.  Cher's Here We Go Again tour, her first across the U.S. in more than five years, has received rave reviews from sold-out crowds at every stop since early January.  Fans throng to hear Cher's biggest hits plus songs from her recent Dancing Queen album – a tribute to the music of ABBA.
Black Wednesday Whiskey & Wine Fest – From 8:00 PM – 2:00 AM.  Click on the link for details.
Thursday, November 28 – Thanksgiving
2019 Chicago Thanksgiving Parade in Chicago – Parade Step Off at 8:00 AM.  Click on the link for details.
A Very Bub City Thanksgiving – From 11:00 AM – 8:00 PM.  Dining out this holiday? Stop by for our annual Thanksgiving Feast! The menu features both Smoked & Fried Turkey, your choice of BBQ meat, all-you-can-eat holiday sides plus a slice of pie.
Friday, November 22
Winter Lights Aurora! – From 6:00 PM – 9:00 PM.  The merriest and cheeriest of seasons starts with Winter Lights in Aurora! Join the fun as we kick off the holiday season with pop-up holiday shops, Santa & Mrs. Claus, costumed characters, parade, tree-lighting, award presentations, and fireworks. Come make Winter Lights a memory-filled family tradition!
Saturday, November 23
The Greatest Holiday Improv Show Ever! – Starts at 8:00 PM.  Click on the link for details.
Sunday, November 24
Christmas at Abbey Farms – Through December 22nd.  Join in the tradition of hunting for your very own Abbey-Farms-grown Christmas tree or select a fresh pre-cut fir tree from Father Andrews' family in upper Michigan! Whether it's Christmas trees, the Pine Tree Cafe, the yummy bakery or a tractor ride Abbey Farms is the place to grow memories and traditions.
Monday, November 25
Trivia Night — Chelios Pub and Grill – From 8:00 PM – 10:15 PM.  Put your knowledge to the test with Monday Night Trivia Night at Chelios Pub and Grill.
Tuesday, November 26
The Simpsons Trivia (Seasons 1-10) – From 8:00 PM – 10:00 PM.  30 years after it first debuted on Fox, The Simpsons has become the most influential cartoon series of all time. Join us for trivia covering the Simpsons first 10 seasons! We'll have prizes for the top 3 teams.
Wednesday, November 27
Malort Madness: Feel Like Sh*t for Thanksgiving! – From 8:00 PM – 11:00 PM.  Black Wednesday, you know, the day before Thanksgiving, is a day devoted to going out and having some pre-turkey day festivities with friends and family members. What usually happens is people get so schwasted they end up having a hangover the next day and spend all Thanksgiving just waiting for the opportunity to fall asleep in a recliner and blaming tryptophan.
Thursday, November 28 – Thanksgiving
Black Friday Shopping Detours – TRAFFIC ALERT BLACK FRIDAY AT CHICAGO PREMIUM OUTLET MALL –  We're working in conjunction with the Chicago Premium Outlets again for this year's Black Friday event scheduled to kick-off on Thanksgiving Evening, Thursday, Nov. 28.  Chicago Premium Outlet's doors will open at 6 p.m. for customers and stay open until 10 p.m. on Friday, Nov. 29.
Friday, November 22
Explore the Sound Holiday Concert – Starts 7:30 PM.  Explore the Sound is back and this year, in a holiday version featuring Concert Choir, Women's Chorale, Chamber Singers, Cardinal Chorus and guest instrumental musicians. Explore the Sound XI continues the popular tradition of theatrically lit and staged performances from every nook and cranny of our stunning Wentz Concert Hall.
Saturday, November 23
Make a Wreath or Porch Pot – From 1:00 PM – 2:00 PM.   Create your own one-of-kind 20" wreath or 13" porch pot with the help of our designers.
Sunday, November 24
Washington Street Holiday Market – From 11:00 AM – 4:00 PM.  Rally your squad and join Washington Street Market for our 8th annual weekend of good-spirited holiday shopping. Find that just-right holiday decoration for your home, a thoughtful gift for a hostess, teacher or pal, a stocking stuffer for your favorite pup, or a special treat for yourself.
Monday, November 25
Disney Trivia at Red Arrow Naperville – From 8:00 PM – 10:00 PM.  Are you the ultimate Mouseketeer? Join us at Red Arrow Eatery & Self-Pour – Naperville to prove you know your Hakuna Matata from your Bibbidi-Bobbidi-Boo!
Tuesday, November 26
Naper Lights – From November 26th – December 27.  Naperville Sunrise Rotary, in partnership with the Water Street Downtown Naperville, Marquette and Ryan Hill Group presents the seventh annual Naper Lights event located along Naperville's Riverwalk. Water Street will be converted into a winter wonderland, with a combination of holiday displays and music.
Wednesday, November 27
Ballet/Jazz – From 5:30 PM – 6:30 PM. The program is designed to build a solid dance foundation. Dancers learn proper posture and technique while being introduced to dance terminology from both dance styles. The program focuses on the fundamentals of ballet technique, incorporating jazz to help with coordination, flexibility, and musicality.
Thursday, November 28 – Thanksgiving
Naperville Noon Lions 5K Turkey Trot – Starts 8:00 AM.  You are the reason the Naperville Noon Lions has been able to help over 4,000 children and families in Naperville with vision and hearing care and diabetes support since our first run in 1998.  Join us again this year and be part of Naperville's Thanksgiving tradition. Run or walk the fast flat course through downtown Naperville.
Friday, November 22
Holiday Ladies Night Vendor/Craft Show – From 7:00 PM – 10:00 PM.  Click on the link for details.
Saturday, November 23
Annual Plainfield Turkey Drive – From 10:00 AM – 2:00 PM.  This event started 20 years ago by the Ford Family of Plainfield when they brought 2 turkeys to the local food pantry. Then their family and friends offered to help, and the idea of the turkey drop began. The next year they got 52 and each year after, the count got higher. Their Turkey Drop became so popular, that when they received 573 turkeys in 2009, they were looking for help to continue. The Plainfield Moose heard of their successful program in 2010 and offered to help. We took the lead on running the Turkey Drop, with the Ford Family still assisting. The Turkey Drop is always the Saturday before Thanksgiving. We are asking for frozen turkeys or cash donations, to help Plainfield Interfaith Food Pantry, Green Harvest Food Pantry and Plainfield School District Bags of Hope program.
Sunday, November 24
1st Annual Elf Stuffing Event – From 9:00 AM – 6:30 PM.  Bring in your elf during our Santa Pop Up Open house ( also featured here on Eventbrite) and we will "stuff" them into a balloon. Pricing varies based on your choices but starts at $15.00. For every elf order/ drop off we take during the event with will donate back a box of "stuffing" to the Green Harvest Food Bank ( our event partner). For every elf "delivery" that is scheduled, we will donate a full meal. Bring your Elf on the shelf in and let us capture them inside a balloon for you to present to the kids on the 29th. You can bring them in and have them put into a crystal ball on November 24th and it will last through to the holidays OR you can drop them off and return to pick up on the 27th or 29th.
Monday, November 25
Preserving Family Heirlooms – From 7:00 PM – 8:30 PM.  Learn how to preserve valuable family documents, photos, fabrics and glass for future generations through proper storage and simple preservation techniques. Attendees will also get to test-drive products and hear preservation dos and don'ts for historic and modern scrapbooks.
Tuesday, November 26
Take Flight Tuesday! — Wine & Cheese Co. – TCC hosts Take Flight Tuesday every Tuesday! Enjoy any one of our four wine flights – red, white, sweet or sparkling – for just $10. Flights are available all day. Don't miss it!
Wednesday, November 27
Black Wednesday Party at Champions Sports Bar – From 9:00 PM.  Join us for our Black Wednesday Party as Tim Spinnin Schommer mixes up all your favorite throwback jams from the '80s. Stevie B, Lizette Mendez, Johnny O, L.A.W., Cynthia and more will be on the list!
Thursday, November 28
Thanksgiving Day Bowling – From 4:00 PM – 10:00 PM.  Gobble 'til you wobble and then come bowling!  Thanksgiving Day bowling special from 4 pm – 10 pm.
This blog is provided by Kurt Clements Aurora Illinois Real Estate Agent, Kurt Clements Chicago Illinois Real Estate Agent, Kurt Clements Naperville Illinois Real Estate Agent, & Kurt Clements Plainfield Illinois Real Estate Agent.