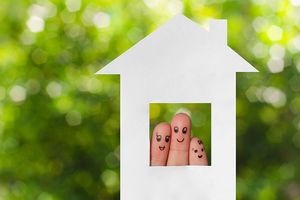 Are you looking to purchase one of many homes for sale in Chicago this year and have no idea where to start?  Are you tired of paying someone else's mortgage and not building any equity? Or a homeowner who has a growing family and is in need of more space? Whatever the case, if you are looking to purchase your home in Chicago there is no time like the present. Let's explore a few tips that will help you purchase your dream home!
Tip #1: Prepare For A Busy Spring Season
First, it should be pretty obvious that you aren't the only house hunter in the Chicago real estate market. Other individuals and families alike will be searching for a new house to call their own. As you may know, the spring is generally when the Chicago real estate market starts to heat up. So, if you are looking to buy a home for sale in Chicago, you may want to address your needs earlier in the spring rather than later. The sooner you can get the paperwork signed, the less of a chance you end up in a bidding war.
RELATED ARTICLE: How To Run a Quick Financial Health Check Before You Apply for a Mortgage
Tip #2: Mortgage Rates May Be Trending Up
While this is in no way a prediction, there have been some indications that mortgage interest rates may be trending higher this year.  If this does end up being the case, the cost of buying a home is going to be a little bit more. So if you can move quickly and get your mortgage pre-approved now, you may find that you end up with a better deal than those families who wait until the summer to make a move.
Tip #3: Prepare Your Finances And Credit In Advance
Finally, it's a great best practice to ensure that your personal finances are prepared in advance. Your Chicago real estate agent will be able to assist you with which documentation you will need to have ready. You should also check in with one of the major credit reporting agencies. They will be able to advise you as to whether you have any issues with your credit rating or FICO score.
Buying a home is always an exciting experience – one which can be relatively stress-free if you are prepared. When you are ready to discuss buying your dream home or to view available listings in the local area, give our offices a call. We are here to help you find the perfect house, condo or apartment to suit your needs.