By Kurt Clements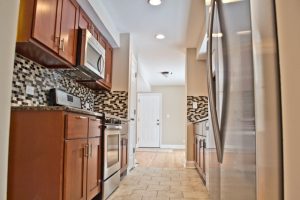 Purchasing a home in Aurora, Naperville or the South Chicago Suburbs, (OK anywhere), can produce a world of emotions. These emotions are known as the three P's – Patience, Persistence, and Pride.
Patience, Persistence, and Pride are the three mind sets that you are going to use a lot when taking on the challenge of becoming a homeowner.
Even if you have perfect credit and a big down payment you are going to be challenged both physically and mentally.
Patience
Many first time home buyers do not understand how long it is going to take to complete the purchase transaction. Like contractors, lenders have a habit of over promising their timeline to completion. Truth be told, lenders often don't control the timelines of your transaction. You will need to be both patient and calm with your lender. Make sure to provide them with whatever documentation they are requesting.
Understanding that your lender is loaning you hundreds of thousands of dollars will help you keep things in the right perspective. When things drag on, remember that your lender is doing everything possible to have your file reviewed. During the spring, summer, and fall months don't be surprised if it takes 7-10 business days to have your file reviewed by an underwriter. Stay patient and calm, and be responsive to whatever your lender is requesting of you.
The Understated Value of Patience in Real Estate Investments
Persistence
Persistence can be found in anyone who goes through the purchase process from start to finish. You may need to be persistent with your credit before you start your journey. Also, you may need to be persistent in providing documentation to your lender. Lastly, you'll definitely need to use persistence to find the home of your dreams. At least one time during the purchase transaction you will find yourself frustrated beyond all belief. At that point you will need to pick yourself up one more time and follow through!
Pride
My favorite part of being a Realtor is seeing people smile (and cry) when they finally reach their goal of home ownership. Throughout the process you will gain confidence in yourself and the system. Sometimes it starts with your credit. Maybe you've never had good credit. Although, you buckle down and do the right things and before you know it, your first goal is achieved.
Then you achieve another goal and another goal – all leading towards your Big Goal! Each of your successes have been because you and your family sacrificed for the common good! This is something to be proud of. Regardless of the obstacles you will need to overcome throughout the purchase process, you will do it!
Be patient with yourself and others, be persistent enough to complete your goal, and be proud of yourself when you become a homeowner. You deserve it!
Want more information on the right mindsets that you need to become a homeowner?  Let's talk about it over a cup of coffee.  Email me so we can set up a time, [email protected].