By Kurt Clements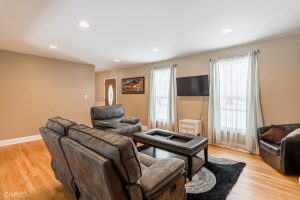 Is 2020 the year that you put it all together and become a homeowner?  Becoming a homeowner is hard work, and along the way you are going to incur a lot of obstacles.  Let's go through a few key items that will help you stay on track and purchase a home in 2020!
CHECK YOUR CREDIT
Have your friends here at Insider Show Homes run your credit – for free! We're dedicated to assisting you on your home buying journey. You need to determine if there are any issues that need to be resolved. When you co-signed the loan for Alice, did she pay it back on time? What about that old cell phone bill, did that ever get paid? Now is the time to make sure everything is up to snuff with your credit. If it isn't take the time now to fix it!
DON'T TAKE ON NEW DEBT
In all actuality you want to reduce debt when you are in the process of home buying. Don't buy that new car (even though the big red bows are cool) and don't finance that new couch. Pay for the presents with cash or your debit card. The more debt you take on, the more you reduce your purchasing power when it comes time to buy your new home. Taking on the wrong debt could even lower your credit scores!
DON'T FINANCIALLY OVEREXTEND YOURSELF DURING THE HOLIDAYS
If you don't think that an overdraft or negative balance in your checking account will hurt you when you go before a mortgage underwriter – think again! Everyone knows that credit and income are very important pieces when it comes to your mortgage approval, but did you know that mortgage underwriters look at every dollar that enters and leaves your bank account? If you can't source it, they can't count it and they hate to see overdrafts or negative balances. If you can't manage a checking account how can you manage to pay your mortgage on time?
LET YOUR LOVED ONES KNOW YOUR GOALS
Your friends and family will want to help you reach your goal. Instead of eating out every day of the week, suggest to your co-workers that you go out once per week. Instead of going out to see a movie in the theatre, rent a video instead. For the holidays, let your family know you are saving to purchase a home – they will understand if your gifts are a little light this year. For those that insist on giving you gifts you may suggest that they give a financial gift (new blinds or down payment anyone?). Tell your friends and family you are tightening your budget – you are going to be a homeowner in 2020!
Do you want to se tup a time to talk about your specific situation?  Let's kit the coffee shop up and put together a game plan that works for you.  Call me at 630-430-1091 or email [email protected].